Mailing Deadline for Christmas Delivery
We remain committed to reliable and timely service and understand the importance of delivering items before Christmas. Deadlines for mail remain unchanged. As a reminder, on-time delivery guarantees have been suspended since March 18, 2020 due to the unique circumstances we are operating in this year.
As we have done all year, we will also advise Canadians of these changes as we work to deliver their items before Christmas.
COMMERCIAL/CANADA POST SOLUTIONS FOR SMALL BUSINESS – REVISED HOLIDAY CUT-OFF MAILING DATES
Canada Post Xpresspost deadline: December 17
Canada Post Priority deadline: December 18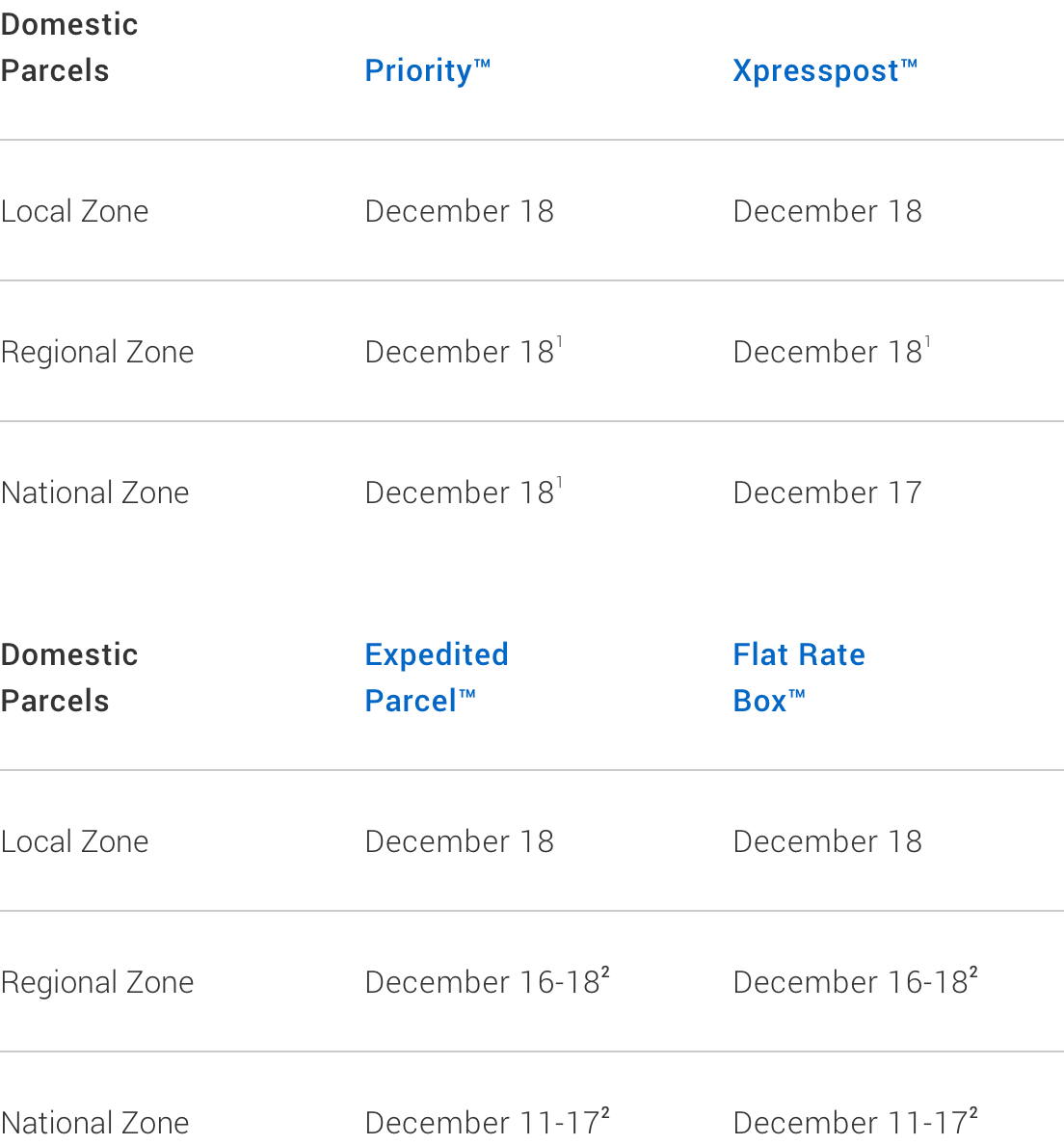 Anticipated mailing dates as of Dec 14 - Subject to change without notice
On-time delivery guarantees are currently suspended
Dates are between major urban centres and are dependent on origin and destination. Some restrictions apply.
1 Exceptions apply in some areas
2 Exact delivery standards exist for every origin-destination combination. Find the specific delivery standard from your postal code to a Canadian destination at canadapost.ca/deliverytool.