Postponed! Workshop at Evergreen Grows: The Medicine at Your Feet
Gathering and gardening herbs are easy and accessible to all.
Folk herbalism meets respect for our ultra-local environment!
a workshop about the plants we find growing around and under us that we can use to make healing remedies for our minds, bodies and spirits.
2-3 pm in the Fido Room Cost: $5 includes take away product we make!
A free shuttle bus from Broadview Station leaves every half hour from 9am:
https://www.evergreen.ca/evergreen-brick-works/visitor-info/getting-here...
The herbs are easy to gather and to grow: calendula, dandelion, comfrey, burdock, yarrow, clover and more!
With participants, we'll make:
* an herb tea
* an herbal infused oil using locally grown sunflower seed oil
* an herbal balm using locally grown sunflower seed oil, and local beeswax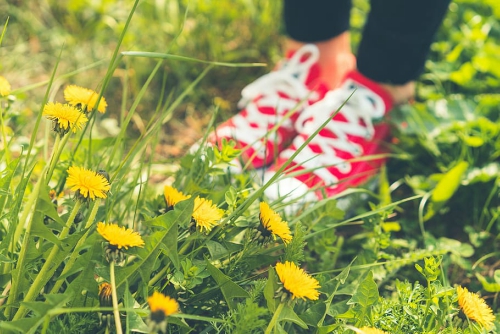 Because it's an hour, it will be a demonstration style, with participant volunteers
and kitchen show tricks such as "Here's how you make and infused oils and here it is after six weeks!"
Each participant might take away a pre-made item - a small balm, a small bottle of herbal oil, a sachet of tea and/or a pot with calendula planted.
Date:
2020/03/29 -

2:00pm

-

3:00pm