Libido After Menopause; A Talk & Demo

WHERE: Anarres Apothecary, 1076 Bloor St West Toronto M6H1M6, north side
1.5 blocks EAST of Dufferin subway.
7:00 Doors open
7:30-8:30 talk & demo
8:30 questions to 9pm
By Donation: suggested $10.
OPTIONAL You can prep pay your donation when you RSVP here.
Please RSVP below. No donation is required.
Libido After Menopause: The Medical Approach
Do you want to get HOT beyond hot flashes? Have you lost that loving feeling? Despairing of enjoying intimacy in your elder years?
Research shows that after menopause, many women are troubled by a change or decline in their libido energy. In this presentation, Dr. Lucinda Sykes will consider these common concerns about desire, vitality, and sensual pleasure in the second half of life. How does a woman maintain sexual health as she matures past menopause? Does the current medical approach provide answers? What are the alternatives?
Tracey TieF will will briefly demonstrate some healthy tools for sensuality and sexual growth.
ABOUT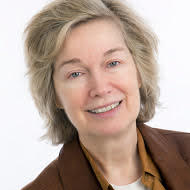 Lucinda Sykes MD is a physician with a longstanding interest in
women's psychology. She has studied at the CG Jung Institute of Zurich, and the Center for Mindfulness at the University of Massachusetts. Lucinda has practiced both family medicine and GP psychotherapy, and since 1997, she has taught medical programs of mindfulness-based stress reduction (MBSR). She is the director of Meditation for Health clinic in Toronto. [www.meditationforhealth.com]
Tracey TieF

is a Certified Natural Health Practitioner with a focus on women's and trans sexual health. She founded Anarres Natural Health, offering alternatives to hormonal contraception and healthy sex tools made from stone, crystal, wood and ceramics.
Date:
2019/02/15 -

7:00pm

-

9:00pm