Workshop Series: Make Your Own Products

WHAT: Make Your Own Products Workshop Series (Intensive)
WHEN: Request the dates you want from the second half of October through January
WHERE: Anarres Apothecary, 749 Dovercourt Road, M6H2X1 1 block west of the Delaware exit of Ossington subway.
REGISTER below. Space is limited.
PLEASE NOTE: Each day of the workshop is $200 pre registered and prepaid by April 1; see discounts below for bringing a friend or registering for more than one workshop.
This intensive hands-on learning series is for you:
* If you want toxic free body care in our home and for your loved ones
* If you are an aspiring or qualified health professional
* If you want to enrich your health care or yoga practice by offering products
* If you are keen to learn how to make body care products that are safe, from fairly traded, environmentally friendly ingredients.
Please pre register for this semi private all-you-need-to-know series. Registration is limited to 12 participants. PRE REGISTER BY SCROLLING TO THE BOTTOM OF THIS PAGE.
* Friday, April 7 10A-4P All Sorts of Soaps!
Learn what soap is, and the different ways its made. Learn to make, and take home * Soap Nut/Wort Soaps *African Black Soap Shampoo * Organic Melt & Pour Soaps * Milled Soaps * Cold Process Soaps FULL DESCRIPTION http://www.anarreshealth.ca/workshop/workshop-all-sorts-soaps
* Saturday, April 8 10A-4P The Joy of Scent
In this hands on workshop, you'll create and go home with a customized Oil based Perfume, Eau de Parfum - Alcohol based perfume spray, Eau de Toilette, Eau de Cologne / Aftershave, Eau Fraiche / Deodorizer. You'll go home with 5 custom products created on the principles of ancient perfumery using the information of contemporary science - a $200 value! FULL DESCRIPTION http://www.anarreshealth.ca/workshop/workshop-joy-scent
* MONDAY April 10 10A-4P Natural Face & Body Care Want to care for your face and your body in a healthful, non toxic way, but don't know where to begin? Learn to make and take home * Scrubs
* Cleansers * Toners * Body Butters * Cream and Spray Deodorants FULL DESCRIPTION http://www.anarreshealth.ca/workshop/workshop-natural-face-and-body-care
* TUESDAY April 11 10A-4P Sunscreens & Bug Repellants Tanning is Good; Burning is Bad. What's Worse, The Bites or The Bug Spray? If it can kill a bug, it can harm you. So what to do? During this fun-filled day, I will teach you how to make a variety of luxurious sunscreens and bug repellent products that are safe for you and your loved ones. FULL DESCRIPTION http://www.anarreshealth.ca/content/sun-bug-protection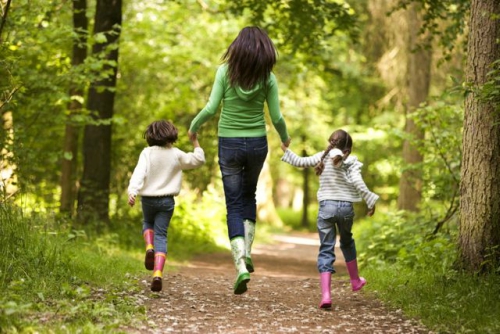 WEDNESDAY April 12 10A-4P Mother & Baby Care
This hands-on workshop will have you creating nourishing concoctions with natural ingredients that are safe for mother and baby. We'll make Bath and Massage Oil to help restore mother and soothe baby, Coconut Baby Lotion, Baby Wash/Shampoo, Zinc Diaper Cream, Baby Balm FULL DESCRIPTION http://www.anarreshealth.ca/content/mamalicious-mother-baby-care
THURSDAY April 13 10A-4P Lotions, Potions and Creams I - Basic
Learn to make * Basic White Lotion * Basic White Cream * Elemental Protection Lotion * Specialty Lotion (ex eczema, scars, anti ageing, psoriasis, baby) FULL DESCRIPTION: http://www.anarreshealth.ca/workshop/workshop-lotions-i
FRIDAY April 14 10A-4P Lotions, Potions and Creams II - Advanced Prerequisite: Lotions I.
Learn * Large batch making * Preservation through Hurdle Technology * Customized Lotions and Cream formulation (ex eczema, scars, anti ageing, psoriasis, baby) FULL DESCRIPTION: http://www.anarreshealth.ca/workshop/workshop-lotions-ii-advanced
SATURDAY April 15 10A-4P Creating Your Green Holistic Health Business
This workshop is geared to eco conscious holistic health entrepreneurs. Learn how to make your business as efficient, natural AND environmentally friendly and sustainable as possible for you. FULL DESCRIPTION http://www.anarreshealth.ca/workshop/workshop-creating-your-green-holist...
Here is some of what you'll get out of the Make Your Own Products Intensive Series:

~ You will receive a Certificate of Completion with hours of participation for each day you attend that you can submit to your professional association and your insurance company.
~ You will create and take home one of each packaged and labelled, customized product you make each day, an average of 5 products per day!
~ You will enjoy field trips to investigate products already on the market, their ingredients and how the products are labelled and marketed.
~ You will enjoy wholesome vegan/Kosher/Hallal beverages, snacks and lunch each day.
~ You will enjoy semi private, small group instruction, with plenty of time to help you learn exactly what you need to.
~ Best of all you will learn in the company of other keen professionals and natural product lovers with the opportunity to network and support each other in the growth of your work and learning.
You'll learn with a maximum of 11 other students at Anarres Apothecary.
*HST does not apply to out of province students,
so you will pay only GST when you register with your non Ontario address. US residents will not be taxed.
Fees include certificates, all lunches, snacks, beverages and materials.
You may take just one workshop (choose Quantity: 1) or all 6 workshops (choose Quantity: 6, or buy a Workshopper Card!). TELL ME WHICH WORKSHOPS YOU ARE REGISTERING FOR IN THE COMMENTS WITH YOUR ORDER.
In order to produce the series, I do need your commitment by your pre registration and payment. I am very happy to work with you on ensuring this works for you if you are applying for funding. I prefer payments by cheque or cash, but you can also pay in person at the store with a debit or charge card, or through PayPal (you don't need an account). I can send you an invoice for an agreed upon amount for your funder.
Feel free to call me or email me to figure out any details or ask any questions.
Tracey AT AnarresHealth DOT ca
Cost per DAY (ONE 6 hour workshop):
$225 plus HST regular rate
$200 plus HST when you register and pay by April 1
$175 per person/workshop + HST (select $350) when you register & pre pay for two full day workshops, or sign up with a friend ONE WEEK IN ADVANCE.
REGISTER FOR 6 WORKSHOPS April 10-15 FOR ONLY $930 - A SAVINGS OF $420 OVER THE REGULAR PRICE! TO QUALIFY YOU MUST REGISTER AND PAY BY April 3, 2017!
April 7 & 8 are ADD ONS @ $135-$225 each day.
If you have a Workshopper Card with 6 or more hours, select VOUCHER.
2017 Rates (Rates are lower until April 1 - so buy now!)
$250 for 10 Workshop Hours. Good for 1 year.
$450 for 20 Workshop Hours. Good for 1 year.
The Workshopper Card can be bought here:
http://www.anarreshealth.ca/product/workshopper-card-years-subscription-...
PLEASE send an e-transfer, pay through PayPal as you register, or mail a cheque today! Don't forget the HST.
Anarres Apothecary 749 Dovercourt Road Toronto Ontario CANADA M6H 2X1
Please eTransfer money to Tracey AT Anarres Health DOT ca . Make the answer to the secret question your order number as in "Order1234"
... Or pay with a credit or debit card through PayPal.
NOTE THAT PRE PAID MEANS THAT I receive PAYMENT at least 14 days before the workshop. PAYMENT up to and including THE DAY OF WILL BE CHARGED AT THE REGULAR RATE PLUS HST. If your payment arrives late, you will need to pay the difference.
Prepaid workshops and Workshopper Cards are not refundable, but are transferable to another person or another year on request. Missed workshops will not be credited unless cancelled with 1 week's notice.
Registration is limited to 12, so please register now to save your spot!

Date:
Repeats every 7 months until Mon Jan 01 2018 . Also includes Sat Apr 08 2017, Mon Apr 10 2017, Tue Apr 11 2017, Wed Apr 12 2017, Thu Apr 13 2017, Fri Apr 14 2017, Sat Apr 15 2017.
2017/04/07 -

10:00am

-

4:00pm
2017/04/08 -

10:00am

-

4:00pm
2017/04/10 -

10:00am

-

4:00pm
2017/04/11 -

10:00am

-

4:00pm
2017/04/12 -

10:00am

-

4:00pm
2017/04/13 -

10:00am

-

4:00pm
2017/04/14 -

10:00am

-

4:00pm
2017/04/15 -

10:00am

-

4:00pm
2017/11/07 -

10:00am

-

4:00pm