Judaica: Picture Hamsa Prints by Inna Laktionova
Stay tuned as we will be offering a variety of Inna's Hamsa prints from her original paintings in a new format - framed art prints ready to hang.
About Inna Laktionova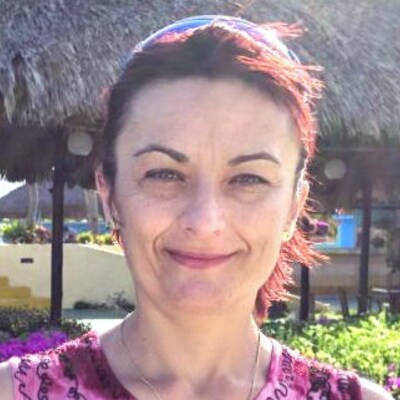 About Inna Laktionova
Hello everyone!
Here is a short story about myself.
I create original fine art pieces on canvas, realistic and abstract landscapes, poured fluid acrylic painting, watercolour pieces, and more in a multicultural style.
I was living in Israel for a long period of time. I love the sunny eastern energy which brings you more optimism and harmony.
As a child, I spend a lot of time drawing and painting with watercolour. Drawing my friends portraits was my favourite hobby when I was a student. While studying economics I have been involved in the University Art community life. I was participating at several student art shows and exhibits representing my faculty, or University.
After many years of making a career in the world of finance, I decided to turn back time and grow my talent by studying art and learning from renowned British and Canadian artists like Win Henstock, and Anne Reimer. As a member of Niagaras' Pumphouse Visual Art Centre, I not only take a variety of lessons from professional artists but, also have an opportunity to take part in various local art shows and events.
I continue to try different mediums and techniques. My favourite medium is acrylic now, and I really enjoy creating fine art pieces as well as Niagara river realistic landscapes. I think I can call my style "abstract- realistic" now.
I hope, you will enjoy seeing my artwork at your home.
Thank you for your interest and support.