Workshop: Mamalicious Mother & Baby Care
WHAT: Mother & Baby Care
WHEN: By request, and every 6 months:
SUNDAY April 16, 2023, 10a-4p
WHERE: Anarres Apothecary, 1076 Bloor St West Toronto M6H1M6, north side, 1.5 blocks EAST of Dufferin subway.
REGISTER: Below!
NOTE: You must attend the full session to obtain the certificate and Aromatherapy Certification credit.
LUNCH is included and tea, filtered water and coffee will be available! Please DO NOT bring single use containers.
By registering for this event, you agree that you have read and consent to the following practices to keep all of us safe and comfortable.
https://www.anarreshealth.ca/precautions-workshops
AND NOW ABOUT THE WORKSHOP!
Want to care for your baby, partner or children in a healthful, non-toxic way, but don't know where to begin? Are you new parents fully-gifted with a hundred products you're not sure are safe or useful? What are the benefits of pregnancy, labour and postpartum massage? Got a baby shower coming up and don't know what to offer as a gift? Got a baby with a diaper rash that makes both of you crazy? Afraid to give your nature-freak new mother friend/sister/daughter anything nice for fear it will be rejected for being unhealthy? What essential oils and botanicals are safe and effective for the childbearing year?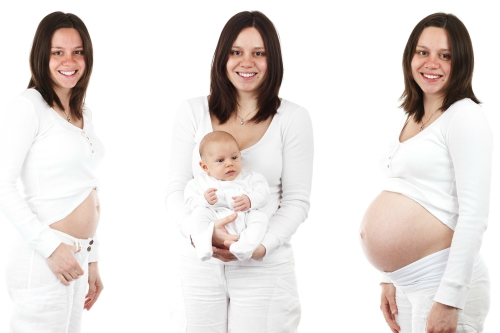 You'll hear the answer to these questions, and discover how to find clear and correct answers to all of your concerns. You'll be horrified to learn what ingredients are commonly found in baby oil, wipes, creams and soaps, and learn how to find or make healthful alternatives. You'll learn the percentages of botanicals and especially essential oils that are safe for babies, toddlers and children, and mother in her childbearing year.
Not only that, but this hands-on workshop will have you creating nourishing concoctions with natural ingredients that are safe for mother and baby. You'll come away with newfound knowledge and expertise, armed with recipes and sample goodies for the mamas and babes in your life... and maybe you, too!
We'll make:
1. Bath and Massage Oil to help restore mother and soothe baby
2. Coconut Baby Lotion
3. Baby Wash/Shampoo
4. Zinc Diaper Cream
5. Baby Balm
With the handy information that Tracey TieF will provide at this workshop, you'll be empowered to choose, and create, products for the babies, mothers and children in your life that are not only non-toxic but healthy.
What participants in Mamalicious Workshops say:
Just wanted to say thank you again for the workshop. I've got cold and I've actually been using the balm on my nose to soothe it after blowing so much! I love it.
Cheers,
Paloma (Hanlon, teacher, England)
Tracey is a fantastically knowledgeable teacher...I love learning from her and knowing more about how to take care of myself and my family. Her workshop was well structured with a nice little sample of what we made to take home, plus information on how to make up my own recipe next time.
~ M.F.Hanlon
RATES PER 6 HOUR WORKSHOP including lunch and all materials:
$225 plus HST Regular Rate
$200 per person + HST 7 days in Advance, Prepaid Discount Rate
$175 per person/workshop + HST (select $350) when you register & pre pay for two full day workshops, or sign up with a friend for the same workshop. 2-For, 7 days in Advance, Prepaid, Discount Rate
If you can't afford the full fee, you have two options:
1. You can apply to Work Exchange for all or part of the tuition. You would pay $50 per workshop for materials, and work 12 hours in the shop, per workshop. If you opt for Work Exchange regularly and have the skills we need, you can Work Exchange 6 hours for a 6 hours workshop + $50 materials. The full Work Exchange Hours must be completed before taking a workshop. Tracey TieF reserves the right to not accept or continue Work Exchange arrangements.
2. You can propose a payment plan. Tell me what you need and why in the comments with your order. I will get back to you ASAP to discuss options for a payment plan and what is affordable for you and for Anarres.
$50 Materials Fee PER DAY, included in the costs above, is NON REFUNDABLE. The remaining credits can be transferred to another date with a minimum of 7 days notice. With less than 7 days full days notice, the entire workshop fee paid is non-refundable and non-transferable. If you can't attend, consider sending someone in your place and let us know before the workshop the name and email of the person who is coming.
If you have a Workshopper Card with 6 or more hours, select VOUCHER.
To get the lowest rate, buy the Workshopper Card here:
https://www.anarreshealth.ca/product/workshopper-card-years-subscription...
HOW TO PAY
You are not registered until you pay. To take advantage of the prepaid discount rates you must pay in full at least 7 days in advance. You can pay:
* Immediately, or at any time, through PayPal to AnarresHealth@gmail.com. You do not need a PayPal account.
* In-store by cash, cheque, debit or credit card
* By e-transfer to Tracey AT Anarres Health DOT ca. Please spell Anarres correctly with one N and two RRs. Please make the answer to the secret question your order number as in "Order1234" or email me a screenshot of the secret answer you have set. You have not registered until we have received your payment!
* By cheque or money order mailed to Anarres Apothecary 1076 Bloor St W Toronto Ontario CANADA M6H1M6
REGISTRATION ORDERS THAT ARE INCOMPLETE OR UNPAID
If we haven't received your payment or your registration order was stopped at checkout, we won't be sure if you are coming. Please DO call or email us if you plan to come but haven't prepaid. Please DO register online, but if you can't please call us and ask us to register you in our system. We'll need your name, address and phone number. If we don't receive your payment 7 days in advance, you will be charged the regular rate on arrival: $225 + HST even if you put in an order a week or more ahead of time. If your payment arrived late, you will need to pay the difference on arrival.
PLEASE READ OUR DETAILED POLICIES ON WORKSHOPS HERE: https://www.anarreshealth.ca/blog/workshop-rates-and-policies-pwyw-refun...
Please agree to the following COVID-10 prevention practices to keep all of us safe and comfortable.
http://www.anarreshealth.ca/precautions-workshops
By placing this registration order, you agree that you understand our policies and agree to our terms. Thanks and I look forward to seeing you soon! ~ Tracey