SALE! Breakeven Friday - Nov 25 - Offers
Breakeven Friday is November 25...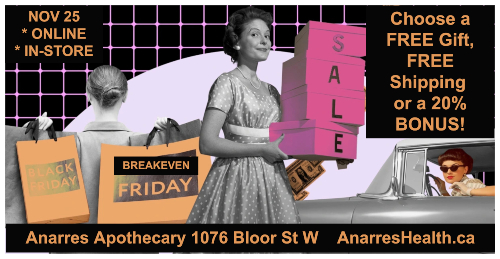 Choose your Breakeven Day Bonus at the cash in-store or in the Comments with your order:
Choose a FREE gift at the cash in-store with ANY purchase over $10. OR
Choose FREE shipping when you spend $100 before taxes online. OR
Choose a Workshopper Card or Gift Certificate and receive a BONUS of 20%.
FREE SHIPPING and BONUS 20% will be applied when you mention your choice in the Comments with your order. If you've pre-paid shipping, I will credit you towards your next order or purchase.
I am hoping that, with your support,"Breakeven Friday" really really is the date we could break even for the year! It's tempting to have a giant blowout sale on one day, but that sounds hectic and not terribly safe! So let's make it a win-win.