Stefani Terra Cotta Water Purifiers Two-For-One Sale!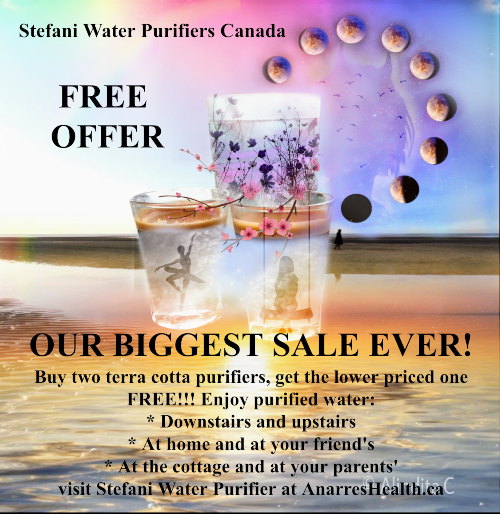 At long last, our annual order from Brazil has made it to Toronto, and because of slow sales during the pandemic, we don't have room for half of them. What to do? Sell two purifiers for the price of one!
We've NEVER offered this deep a savings! Order here http://www.anarreshealth.ca/Stefani%20Water%20Purifier and tell us in the Comments with your order which lower-priced water purifier you'd like FREE! Offer valid for pre-paid orders only, and only until our stock fits in our storage space!
Stefani Terra Cotta Water Purifiers are, in my opinion. the most environmentally friendly, most effective, and most affordable water purifiers. Without electricity or expensive replacement filters, the Stefani filters out all the metals and chemicals you don't want, and retains the good minerals your body needs.