Who is Anarres? Apprentice Bios
Amanda Almeida: Cannabis Instructor, Senior Apprentice, CBD and Pain Relief Consultant, Relief Customer Service and Production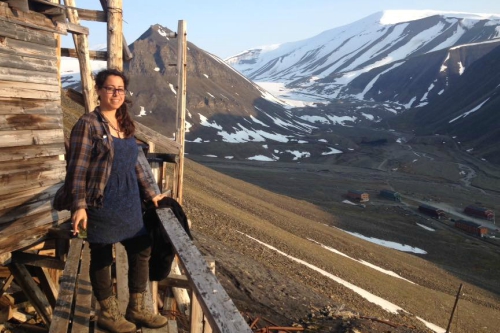 My passion is wildcrafting! I love foraging herbs, flowers, and mushrooms; making my own tinctures, infusions, recipes, field guides, and herbal zines. Natural healing is the only way for us to survive an unstable future, and I and my friends have for years been dedicated to learning skills for survival on our planet in the shadows of the cities, in fields, deserts, and forests. For almost ten years, I have been completely nomadic; squatting, dumpster diving, playing street music in travelling bands all over the world, and re-wilding. In recent years I have spent time living at some of the Emerald Triangle's finest organic cannabis farms in the Redwoods of Northern California, learning about the cultivation, processing, and medicinal uses of Cannabis.
Vibrant Allick: Junior Apprentice, Relief Retail Coordinator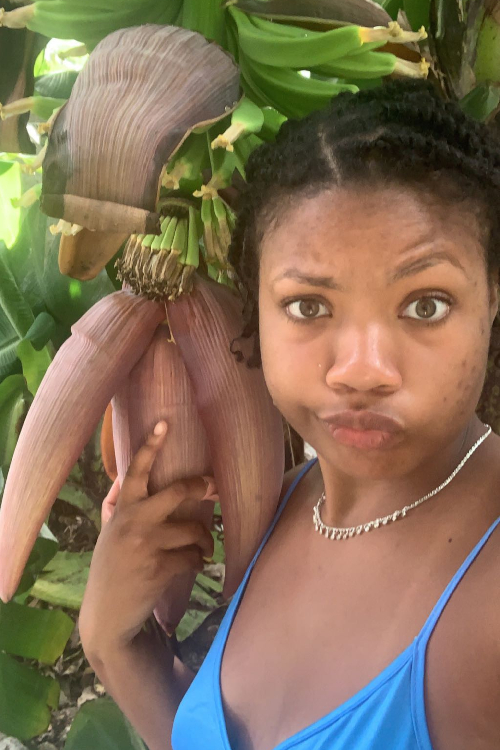 Hello! I'm Vibrant, the new(ish) cashier and retail associate at Anarres. I'm here to help you as much as I can while also gathering as much knowledge as possible. My family has always been more involved in the natural side of medicine (particularly Caribbean remedies) and as a young child, it was of course easier to dismiss. As I've grown however it's begun to cement a place in my life as well and has certainly been a lifesaver more than once.
As a young writer, I have found myself fascinated with developing and exploring the connection between myself and the world around me in as many ways as possible. At Anarres, we are able to create a small foundation in our lives of eco-friendliness and sustainability in times when it's needed more than ever. Here, I'm given the opportunity to do my part and build skills beyond just the surface of my responsibilities. This enthusiasm to learn makes it a joy to come to work each day so if you're looking for a friendly face or a helping hand - I'm here just about every day! :)
Nis'ku: Junior Apprentice, Relief Production Coordinator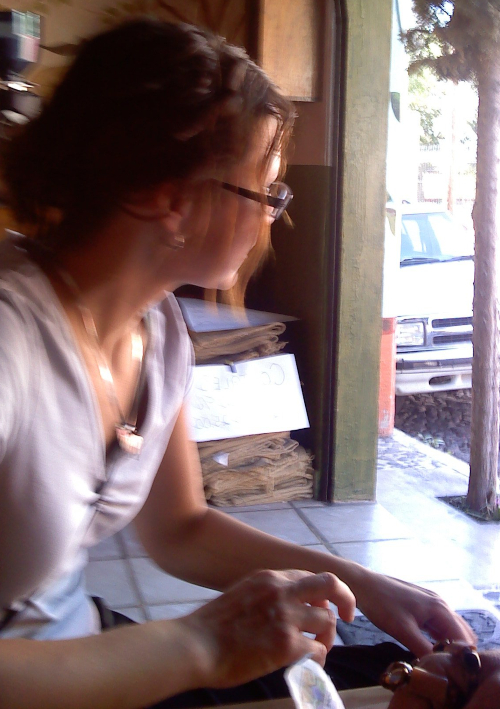 Nis'ku first found Anarres through our workshops, completing 4, including certificates in Lotions, Potions and Creams I & II.
Nis'ku comes to us with twenty years of experience in fine dining and neighbourhood from-scratch bakeries. She was Pastry Chef at the famed aboriginal, local and seasonal Keriwa Café, at Splendido and the Globe Cafe. She prides herself on her experience mentoring apprentices, focused on clearly understanding, guiding through collaboration, and encouraging critical thinking and sharing insights through demonstration.
Throughout the pandemic, Nis'ku has been studying Ojibway and developing her computer skills. At Anarres, she's applying her mastery of baking to producing Anarres two lines of skincare - our fresh and healthy balms, lotions, potions and creams.
CURRENT AROMATHERAPY CERTIFICATION STUDENTS
Elizabeth Redmond: former Senior Apprentice, and former Volunteer and Administrative Coordinator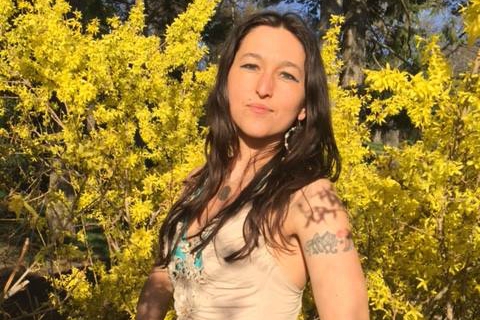 My name is Elizabeth. I am a Certified Professional Midwife, a member of the Quality Advisory Committee at the Toronto Birth Centre and an "Arvigo Techniques of Maya Abdominal Therapy" (ATMAT) practitioner. I am thrilled to have the opportunity to apprentice here at Anarres Natural Health Apothecary, as I am looking to enrich my knowledge of plant medicines and learn about medicinal aromatherapy.
APPRENTICES ON LEAVE OF ABSENCE
Laura Boardman, Junior Apprentice on Leave-of-Absence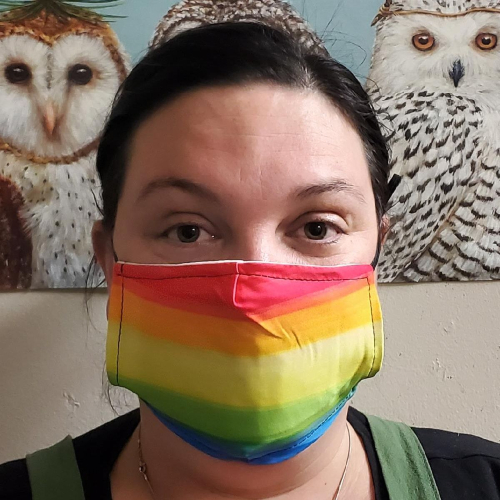 My name is Laura, I'm a crafty solo mom of three, a practicing pagan, and prolific DIYer. I am endlessly curious and my passions lie in reskilling, self-sufficiency, earth care, people care and fair sharing. I love everything about food preservation and I am almost always fermenting, canning or feeding some sort of kitchen experiment. I was tired of all the plastic and not knowing what goes into the products we use. My journey to greening my family's medicine cabinet and body care system collided with my interest in herbs and a fortuitous visit to Anarres all in the same month, I found myself applying for the apprenticeship that very evening and I will be forever excited and grateful for all I am learning here.
Tricia McRae, Senior Apprentice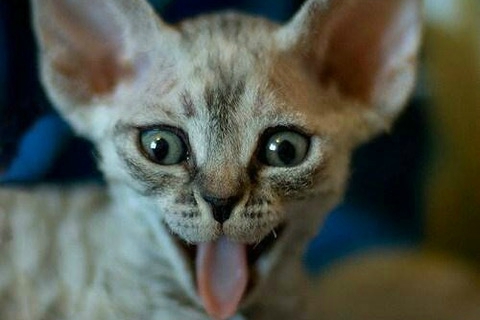 I have been an apprentice with Anarres since February 2017. I work in the store when I can as my life is very busy with a full-time job, a hobby farm and being a single mom to two kids. I love everything natural and love trying to solve a problem/issue. I think people need to be aware of what they are consuming and what they are putting on their bodies. I love learning and teaching all about natural products and hope to get into making more products. I am grateful to be able to learn and teach at Anarres!
Rebecca Arnold, Junior Apprentice
I am an aspiring yogi, tea enthusiast, and lover of all things wild. I've always been drawn to storytelling and spent many years exploring various corners of Canada and the world, eager to learn about the diverse cultures, characters and life experiences that form our tapestry of human experience. Tinkering about in the witchy kitchen, trying to make the perfect candle or loveliest of balms, brings me endless joy. I am passionate about the healing powers of nature and community and would be so grateful for the opportunity to learn from the wise women of Anarres!
Xandra Moss: Junior Apprentice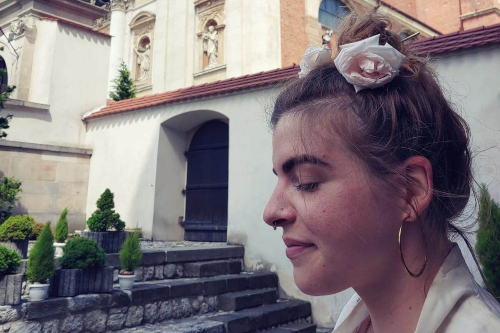 Xandra is a young woman who loves to travel and has an insatiable curiosity for new skills and ideas. She has lived off-grid in coastal BC on sailboats and on land, travelled most of North America, and is currently practicing and learning permaculture in Europe. Xandra loves to play music, make friends with cats, and is generally enthusiastic about life.
Xandra has created a line of products made from scratch, Luna Obscura, available at Anarres. Perfume is a whole new world for me, something utterly different than previous projects. I am by no means a delicate being, and the process of enfleurage is delicate (and so tedious!). I have broken multiple sheets of glass, and often felt like I just wasn't going to "get it right". I've come up with a printing process for the packaging of my new perfume line Luna Obscura. I'm tired of PLASTIC. Plastic packaging, plastic labels. It's crap. It's 400 years of microplastic in the ocean. Paper labels are awesome but have issues with durability, especially with oils. I wanted something beautiful and, more importantly, something that can be reused and not just thrown away.
Tai Jacob, Junior Apprentice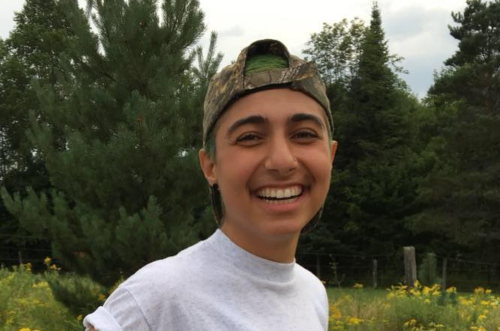 I am a scholar, community organizer, and novice herbalist and aromatherapist! My interests lie in holistic healing practices that are embodied, socially conscious, and accessible to a wide community. I make my own tea and smoking blends, essential oil blends, herbal syrups, tinctures, and sprays.
AN: Senior Apprentice, Customer Service Volunteer
On Leave of Absence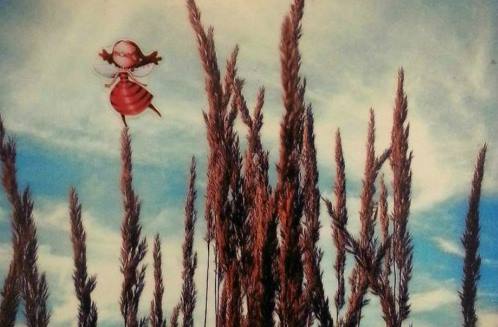 Howdy peeps! My granny was a herbalist, and I grew up surrounded by her natural remedies, would wander in her garden, and I'd play by making my own concoctions out of whatever I found. For decades I always wanted to professionally create lotions and skin-care products. As it happens, one night in late 2013 I was walking by this new store being built on Dovercourt, I looked up and saw the store sign, "Anarres Natural Health Apothecary", and said out loud, "oh how I WISH I could apprentice at an Apothecary!", then kept going my way. At that time in my life, I was in a state where apprenticing would have been absolutely impossible for me. Lo and behold in early 2016 a friend randomly shared a post on FB that Anarres Apothecary was looking for Apprentices! I applied right away and I'm eternally grateful to have been accepted. I love apprenticing at Anarres! I love Tracey's workshops, I love our ethics and our products, and I love love love serving our customers!
Rachel is now immersed in Mixed media creations: custom calligraphy, party favours, gifts. Contact her on Facebook at MrsBühler.
Joanne Kruk, Junior Apprentice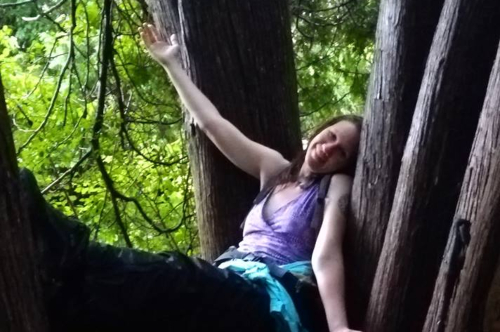 I spend my free time connecting with nature. Just reading the titles of the Anarres Workshops has me thinking "Yes! Tell me more! I'd love to learn how to do that"! I bring to Anarres my enthusiasm, curiosity & desire to learn.
ALUMNI - GRADUATES
Terrie Brookins: Apprenticeship Graduate, Certified Aromatherapist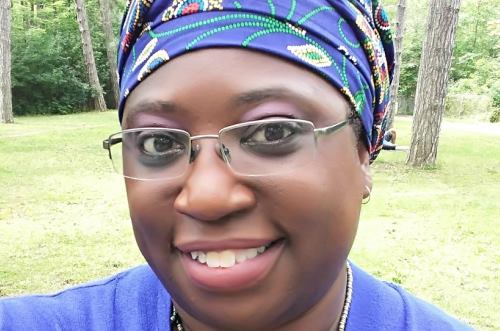 I am Terrie Brookins, ordained minister, licensed wedding officiant, graphic designer and djembe player. After a career in graphic design, I wanted to shift my perspective and explore my need to help others. While coping with depression, I discovered that aromatherapy offered me a great alternative therapy to add to my own healing path. I decided then to learn as much as I can about aromatherapy in all its aspects and how it can help others heal on their own paths. Once my apprenticeship is complete I plan to offer mobile consultations for people of colour in my local community and offers products to massage and physiotherapists.
Navoya Zminkowska, Apprenticeship Graduate, Certified Aromatherapist, death doula, Reiki Master, Spiritual Healer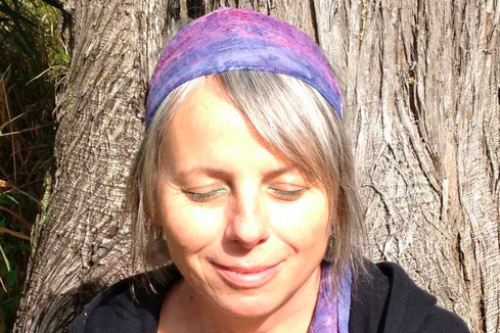 Navoya is a Thana (death) Doula and a student of Mayan cosmology with Mayan Guatemalan Elder Nana Maria. Navoya graduated as an Apprentice of Anarres Natural Health, completing her Aromatherapy Certification in the spring of 2017. I am thankful to my grandmother for teaching me at an early age how to help and heal many conditions using natural elements. I have completed studies in holistic, herbal and energy medicine that led me to create unique collections of natural body and spirit care products. For my clients facing the end of life, I offer kind companionship and caring help with everyday tasks such as preparing healthy food, light cleaning as well as emotional and spiritual help for your entire well-being. I create with you an atmosphere of deep understanding of your end-of-life needs. http://www.mypasana.com/about/ Contact her at Navoya AT Gmail DOT com
Katy Lamothe Apprenticeship Graduate, Certified Aromatherapist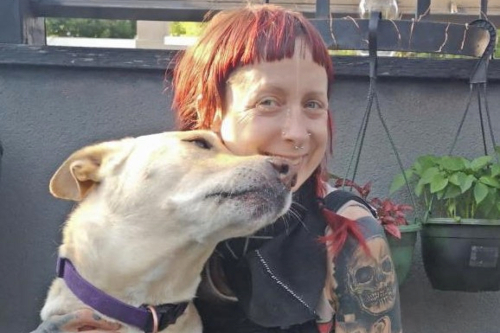 Katy co-founded Scentsibly clean, a professional cleaning service in Toronto that incorporates green values and aromatherapy. http://www.anarreshealth.ca/event/cleaning-shop-scentsibly-clean
Tynan Rhea Apprenticeship Graduate, Certified Aromatherapist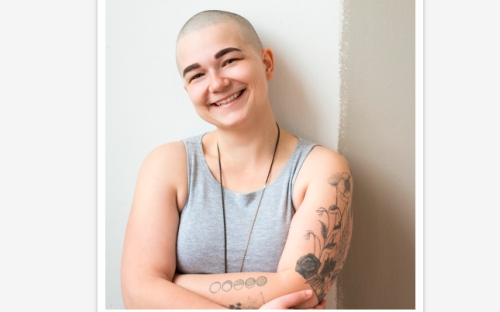 Tynan Rhea is a queer, nonbinary settler with German and Slovak ancestry. Tynan has a private practice in Tkaronto (Toronto) as a sex & relationship therapist, sex educator, and aromatherapist. Tynan developed and teaches the Sex & Birth course for Doula Training Canada and is the founder of PostpartumSex.com. Tynan approaches their practice from sex-positive, queer & trans-affirming, trauma-informed, anti-oppressive, and feminist frameworks. Learn about how Tynan approaches their aromatherapy practice here https://tynanrhea.com/2017/04/10/7-complicated-feelings-i-have-about-aro... You can find Tynan on Facebook, Instagram@TynanRhea or TynanRhea.com
Emine Osmen Apprenticeship Graduate, Certified Aromatherapist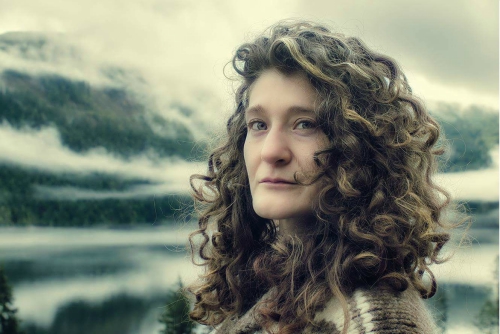 Chantale L Apprenticeship Graduate, Certified Aromatherapist
Dimitra Kolovos Certified Aromatherapist Candidate (to complete Practicum)
FORMER APPRENTICES, Aromatherapy Certification partially complete:
Sam Waddell: Senior Apprentice, former Production Coordinator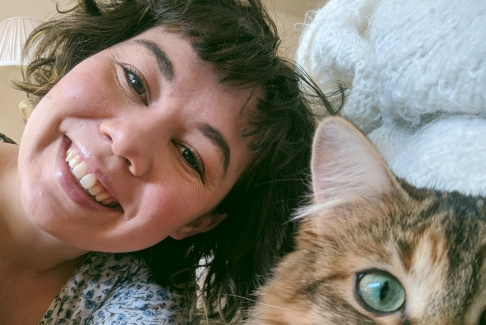 My degree is in plant sciences and science education, and has helped lead me to my substantial interest in sustainable gardening and agriculture, as well as in the medicinal properties of plants. I have been integrating my interest in herbalism, aromatherapy, and maker culture with sustainable urban agriculture. I have made my own wines and fermentations, bath bombs, lotions, salves, and oil infusions using herbs from my garden. I taught a workshop on medicinal plants at Evergreen's
community garden. I have a keen interest in aromatherapy and learning more about the healing properties of essential oils.
DIY and crafting has been a key aspect of my life and you can always find me working on a project. For my Little Craft Drawer Etsy shop, I create an eclectic assortment of the hand-crafted art that brings me joy. I love the cycle of honing new techniques and skills and applying them to an exciting variety of projects. I crochet, embroider, wire wrap jewelry, and draw. In this way, there is always a playful flow to my work. I give old materials a new purpose by using reclaimed wood, fabric, and yarn. No matter which medium I am working in, my crafts radiate the wonder and joy of making from my childhood. I can't wait to share it with you.
Instagram @littlecraftdrawer
Etsy https://www.etsy.com/ca/shop/TheLittleCraftDrawer
Jess Miller, Junior Apprentice, Retail Coordinator


I am a seasoned Jewish witch, Tarot reader and intuitive guide with 15+ years of administrative and customer service experience. My passion is supporting folks in connecting with their bodies through personal care products and with their intuitive selves through energy work and divination. I care deeply about helping folks feel welcome in the community and taking the time to listen and understand in order to be of service.
My plan for the Anarres community is to connect us with folks who need our products and services and to raise awareness about how simple and fun it can be to start a zero-waste lifestyle and take charge of your health through using natural home and body care products. My hope is that we can become a go-to destination for folks new to zero waste, and build a long-term base of loyal customers.
My business is Soulfire Session. Whether it's offering energy healing or providing a Tarot reading, it is a massive gift to be able to share my wisdom, tools and life experience to help you transform your life. https://www.soulfiresessions.ca/
Suzanne Gautreau, Junior Apprentice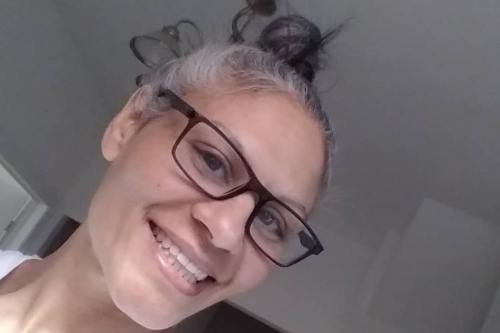 I've always had an affinity for natural herbs and medicine, oils, and plants. I inquired on my own. I was always curious about what the old sages and ages used for wellness and how that can still be applied today. I've always had an affinity for Natural Medicine. It has always been an interest that has pulled me in and I developed an appreciation for healing products at a young age. It's interwoven into my lifestyle.
If it looks like it's back in time I want to be there. I want to create something and learn many things and have FUN!!! And meet a like-minded friend along the way! A leader has to follow before he can lead. I'm here to learn to explore and to expand my own potential!
Adriana Cesar, Junior Apprentice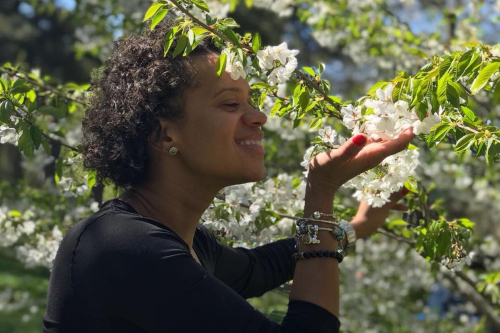 is a Service Director and Flight Attendant with over 20 years of customer service experience who is keen to study the synergy of essential oils in order to help friends and family. Adriana loves to spend her free time exploring natural spaces in and around Toronto.
Aline Cunha De Moraes, Senior Apprentice, former Retail Coordinator


My name is Aline, I'm a Brazilian biologist, with a master's degree in Ecology and a herbalism and Aromatherapy (at Anarres!) student. I loved my experience here, loved the connections and learning from Tracey, all my colleagues and customers. I'm leaving the cashier position to focus on pursuing Canadian qualifications as a sustainability consultant and to look for career opportunities. Thanks so much for all the love and trust! You'll still find me Apprenticing at Anarres and at our Open House events. Soon I will start offering workshops, but you can still follow me at @HowAlineWorks on Instagram for tips, recipes and more!
Kat Mahon: former Senior Apprentice, former Production Consultant & present Goddess of Beauty maker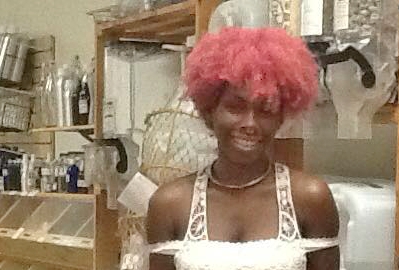 My name is Kat Mahon. I am a perfumer, hair care specialist and former production manager at Anarres Natural Health Apothecary. It all began with wanting to make my own perfumes out of natural ingredients. Looking for essential oils online or in health food stores was not very appealing and seemed lacklustre. That's when I found Anarres and Tracey's extensive knowledge of oils and ethics as to where they came from. My love for scents spiralled into learning everything I could about plant medicines and body care making. Being at Anarres for the last two years has been an incredible journey of continual learning and I don't plan on stopping anytime soon! I'm so grateful to Anarres and Tracey for opening up this opportunity for people to learn about the natural medicine all around us.
Rafaela Rodrigues, former Junior Apprentice, Professional Cleaner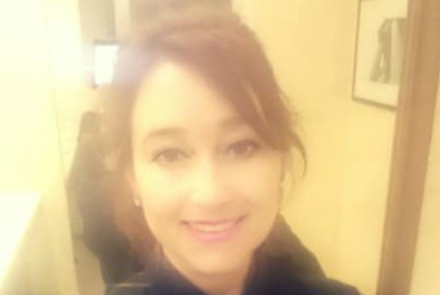 I am Rafaela Rodrigues. I have a background in business (2016, Brazil) and as a coach practitioner (certificate by Transformational Arts College, 2018, Toronto). I'm studying holistic healing in order to start a holistic coaching practice. My mission is to inspire people to live better life! My goals are to work inside companies to bring more wellness and productivity to the workplace and as a personal holistic coach, helping through alternative medicine and coaching sessions. My company is called Inspirare Coaching and you can check my Facebook and Instagram below: @coachinginspire
www.facebook.com/inspirareca
Avienna Elisabeth Esguerra: former Senior Apprentice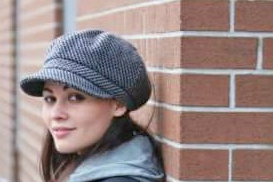 Hello, my name is Avienna Elisabeth. I am an entrepreneur and have had many experiences in the retail, food and beverage industries. I have always had an interest in perfumery, beauty and body care, and because I have a large family with a great range of sensitivities or allergies to commercial products, I became very interested in learning how to craft alternative natural products that were safe and effective for all ages. I am grateful to be connected to Tracey Tief and Anarres Apothecary where I am able to explore the wealth of aromatherapy training the workshops offer and be a part of a supportive team that implements and instructs ethical, sustainable business practices.
Marina Prostigo-Marengo: former Senior Apprentice, former Customer Service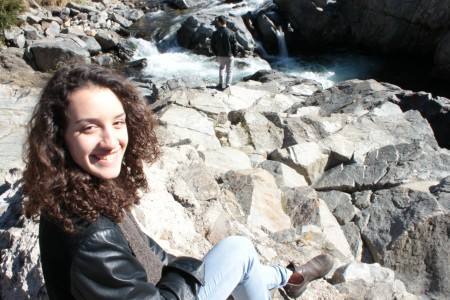 Hello! My name is Marina, and I'm currently an Apprentice at Anarres Natural Health. Natural and traditional healing has been a part of my life ever since I can remember. Even though I had experience playing around with herbalism and aromatherapy on my own, being at Anarres lets me explore and create in a way I've never had the chance to do before. With helping in-store, and our workshops, I get to learn hands-on in a creative environment, and with people that are very knowledgeable and always open to my many questions. I'm excited to learn and grow with Anarres over the next year, and can't wait to see where it takes me!
Despina (Debbie) Michailidis White: former Junior Apprentice, Leave of Absence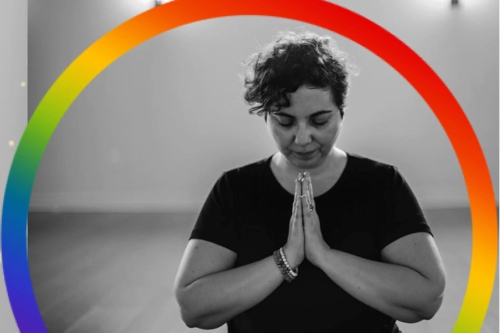 My name is Despina and I'm a Senior Project Manager, writer, and yogini. My interest in natural products started a few years ago when I realized how many toxins we are bombarded with in our day-to-day lives and the impact that has on our overall health.
I've been a junior Apprentice at Anarres for a few months now and in that time, I've come to appreciate how powerful it is to take control of what you not only put in your body but what you put on your body. I'm also becoming aware of where our products come from, who is making them and what the impact is to the world at large in paying a fair price for our goods. I'm looking forward to growing my knowledge and expanding it to encompass helping my family, friends, and community.
Monica Pillajo: former Senior Apprentice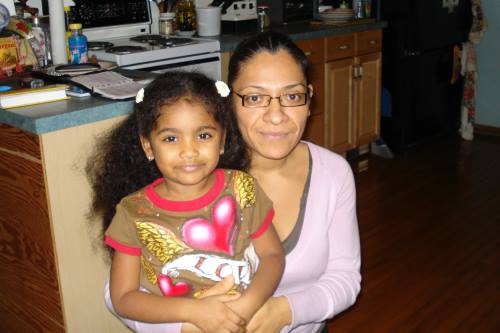 My name is Monica Pillajo, I hail from majestic Ecuador, South America. I am currently working as an Office Manager in a doctor's office and also have many years of experience working in the food and beverage industry. This interest stems from my family, as they would always strive to heal ailments using natural foods, herbs and natural methods before venturing towards the western medicinal path. I am excited to gain valuable knowledge by apprenticing at Anarres Natural Health Apothecary in learning how to make natural personal products, gaining valuable knowledge about plant medicine and the importance of using essential oils for healing.
Thank you, Tracey & staff, for this wonderful opportunity :-)
Tasha Menary, former Senior Apprentice and Work Exchange Student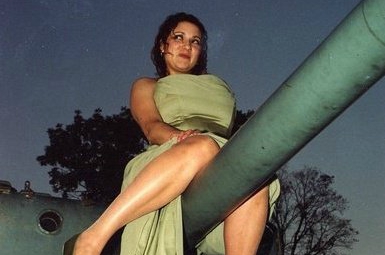 Khadeja Abdullah-Wilkinson: former Junior Apprentice
I'm Khadeja and I can't wait to meet you! As a witch and a six-year practising yogi, well versed in chakra therapy and crystal healing, I am excited to learn the ways of the apothecary and to offer my healing services to you. As a visual artist, a student of interdisciplinary shamanic practice with a matriarchal lineage of intuitive psychics, I am eager to grow, learn, teach and share. Holistic health leads to a better race, a unanimous and loving planet, and an inner/outer universe of peace.
Much love!
Namaste
Marlee Jennings: former Junior Apprentice
Hi, my name is Marlee and I am a recent OCAD University graduate where I studied illustration and printmaking. I'm a tattoo artist in the city and am excited to be working at Anarres to learn more about aromatherapy. I hope to incorporate the knowledge I learn here into my tattoo practice by making calming incense and all-natural aftercare for clients.
Amber Jackson: former Senior Apprentice
My name is Amber Jackson. I have been apprenticing at Anarres Apothecary for a little over a year now. I am a professional dancer and an entrepreneur. My passion is making 100% natural hair and body care products and sharing my products and product knowledge with others.
Audrey Iozelli: former Junior Apprentice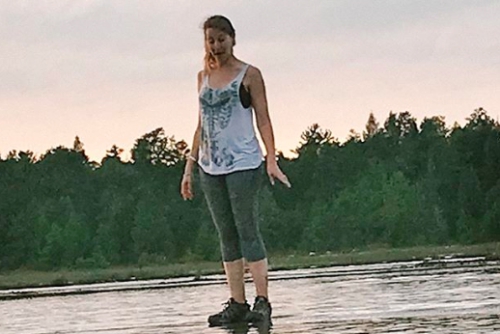 Hi, I am Audrey! I lived in China, US, UK and decided to finally settle here, in Canada. In 2014 I decided to heal myself with natural remedies only after years of being given antibiotics for anything and everything and developing a resistance to it. In my journey, I discovered the fantastic healing powers of plants and of our own bodies. Looking at the cycle of life in plants, the self-sustainability of the species, and the interconnectedness of all species in Nature, I see myself as an Earth being, and therefore I want to mindfully use and share its gifts through aromatherapy and herbalism and hopefully inspire others to come to this understanding too. I am a certified Vinyasa Flow Yoga Teacher focusing on Slow Flow and Trauma Sensitive Yoga. I intend to use aromatherapy, self-care and yoga to assist people who, like me, experienced years of complex trauma and PTSD symptoms. I am so grateful to have found Anarres and being given the opportunity to learn from someone with so much knowledge and practice in an encouraging and supportive environment. Audrey now offers private yoga sessions in Toronto. Dedebee Yoga is proud to offer a trauma aware, ayurvedic inspired, yoga therapy approach that allows you to (re)connect to your breath, body and mind to a deeper level so you can release tension and reset your mindset to tackle your goals with energy and clarity. https://dedebee.com/
VOLUNTEERS AND WORK EXCHANGERS past & present
Maroussia, WWOOFer from Belgium October-November 2020
Esther
Alison Pope
Jesse Godland
Cortney Cassidy
Akiko
CURRENT AROMATHERAPY CERTIFICATE STUDENTS
Rosemary L.
Cristy-Jane Byrom
Tamara Aedo-Castillo
WWOOFers and PAST APPRENTICES
Charlotte Moon
Catherine Lempke
Jesse James
Hari, Osiris, Nefti
Sabine & Noemie
Yael
Ioana Aloman
Mâ Lou
Petra Lily Petrichor
Erick & Sofia
Laura Salamanca
Ava Winter
Adi Vinoles
Natasha Hickey
Marty Adem
Hibaq Adam
Mayra Majano
Darlene Hewitt
Ahu Talşık
Abi Bailey